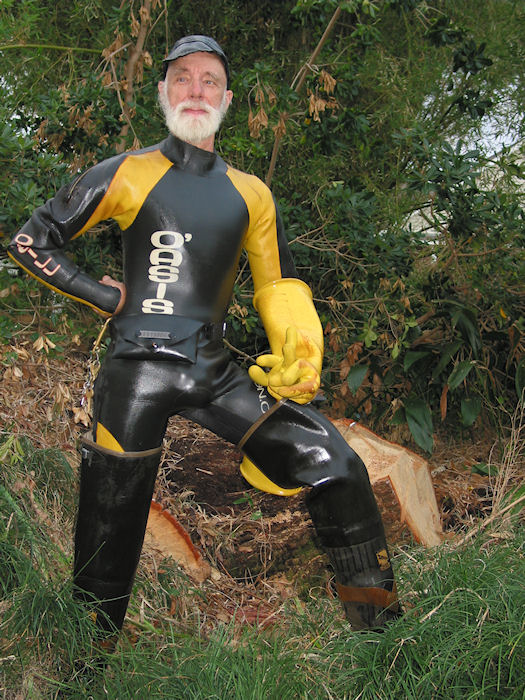 The October Oasis Page
Six or eight years ago, I visited some rubber-loving friends up in Maryland. Jim had this really fantastic old windsurfer's drysuit called an Oasis. I got to wear it for a memorable couple of hours, and it was truly an oasis of pleasure. The pleasure had to end, as Jim also enjoyed the old suit, and wasn't willing to part with it.
On my way home from Greenland the week after Katrina, I got to visit again with the same two men. This time, Jim made me a gift of the old yellow and black Oasis!
Needless to repeat, it was rather warm on the Mississippi Gulf Coast that September, so I waited impatiently for a break in the heat. Finally, in mid-October, the temperature moderated. I set the alarm for an early rising, donned that heavy suit, and went on a two hour motorcycle ride! The photos report the before and after scenes of that experience.